2D Planet Pack 2
A downloadable asset pack
A total of 795 FREE 2D Planets with 30 Environment Types for you to use in your games or projects!
These planets are great for space shooters, top-down games, sci-fi projects, or anywhere you might need a 2D planet! Includes terrestrial planets, gas giants, moons, and suns so you can create entire solar systems! Every planet has been rendered as *.png at multiple sizes (512x512, 256x256, and 128x128) with transparent backgrounds, no aliasing, and are now available with both shaded or unshaded planets. The unshaded planets are alternate variations of all the shaded planets, meaning the pack technically contains 10 variations of every single planet type. Also included are a series of shading masks that can be blended with the unshaded planets in the game engine or image editor of your choice!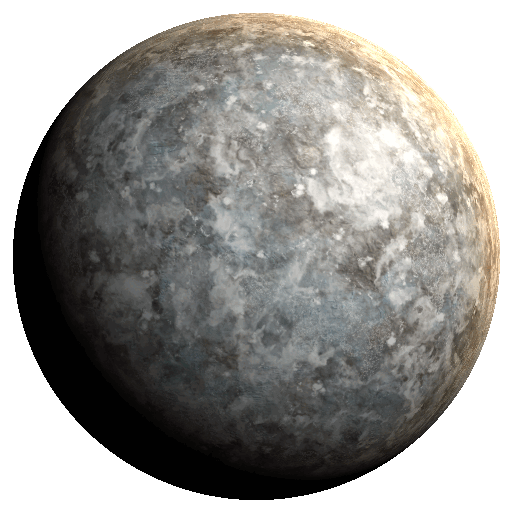 Each surface has been procedurally generated using abandoned software, converted to a spherical projection using a series of filters, then rendered at multiple sizes for ease of use and scaling down. Each planet also has 5 variations to choose from! (NOTE: These are not animated spinning planets)
UPDATE 10/21/2023: Added unshaded versions of almost all planet types (375 new planet sprites), added two bonus unshaded planet types (Thawing and Venusian), added Planet Shading Masks for customizing the angle of the shadows.

Contents:
Shaded Terrestrial Planets (20 Biomes, 5 Variations, 3 Sizes) - 300 Planets!
5 x Airless Planets
5 x Aquamarine Planets
5 x Arid Planets
5 x Barren Planets
5 x Cloudy Planets
5 x Cratered Planets
5 x Dry Planets
5 x Frozen Planets
5 x Glacial Planets
5 x Icy Planets
5 x Lunar Planets
5 x Lush Planets
5 x Magma Planets
5 x Muddy Planets
5 x Ocean Planets
5 x Oasis Planets
5 x Rocky Planets
5 x Snowy Planets
5 x Terrestrial Planets
5 x Tropical Planets
Gas Giants (5 Types, 5 Variations, 3 Sizes) - 75 Planets!
5 x Blue Giant Planets
5 x Green Giant Planets
5 x Yellow Giant Planets
5 x Red Giant Planets
5 x Orange Giant Planets
Suns (3 Types, 5 Variations, 3 Sizes) - 45 Suns!
5 x Yellow Suns
5 x Red Suns
5 x Blue Suns
Unshaded Planets (25 Biomes, 5 Variations, 3 Sizes) - 375 Planets!
125 x Unshaded Planets
6 x Planet Shading Masks
That's a whopping 265 Planets with 3 Sizes for a total of 795 Planet Sprites! These planets are free to use in any project, commercial or non-commercial and have been released under the CC0/Public Domain license.
More 2D Planets will be added over time!
Download
Click download now to get access to the following files:
SBS - 2D Planet Pack 2 - Shaded 512x512.rar
66 MB
SBS - 2D Planet Pack 2 - Shaded 256x256.rar
17 MB
SBS - 2D Planet Pack 2 - Shaded 128x128.rar
4 MB
SBS - 2D Planet Pack 2 - Unshaded 512x512.rar
61 MB
SBS - 2D Planet Pack 2 - Unshaded 256x256.rar
17 MB
SBS - 2D Planet Pack 2 - Unshaded 128x128.rar
5 MB